I've known this muesli forever; I was brought up on it and now my and my sister's children all get their daily bowl of it to set them up for the day. It's a nutrition-packed, easy, filling alternative which everyone can enjoy.

All these ingredients are just mixed together in a big roasting or baking tin, and can be inter-changed with other similar ingredients to taste.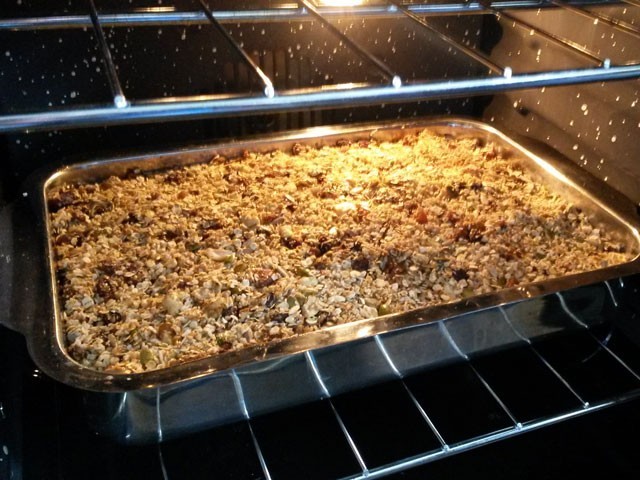 Mix together:
6 mugs of wholegrain oats
1 mug of ground linseed/flaxseed (for an omega 3 boost!)
1.5 mugs of mixed seeds e.g. sunflower, sesame, pumpkin
1 mug of sultanas
1 mug of raisins
1 mug of desiccated coconut
1 mug of chopped, dried apricots
1 mug of cashew nuts
1 mug of walnut pieces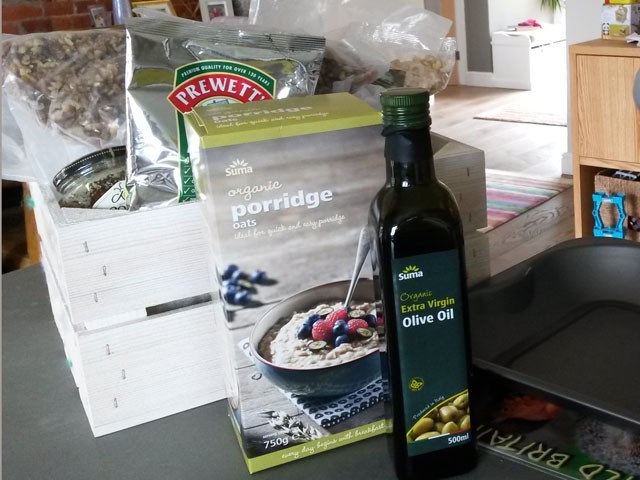 Cover with:
Good half a mug of olive or rapeseed oil (I don't like the taste of the sunflower oil in this, but I know others in my family don't mind it, so try it if you're brave!)
Good half a jar of honey

Finally:
Mix it all together thoroughly so that all the ingredients are coated lightly with oil and the honey
Bake for about 20minutes at 160 degrees centigrade or until golden brown
Allow to cool completely
Store in an airtight container. This will keep for several weeks at a time with no impact on taste/quality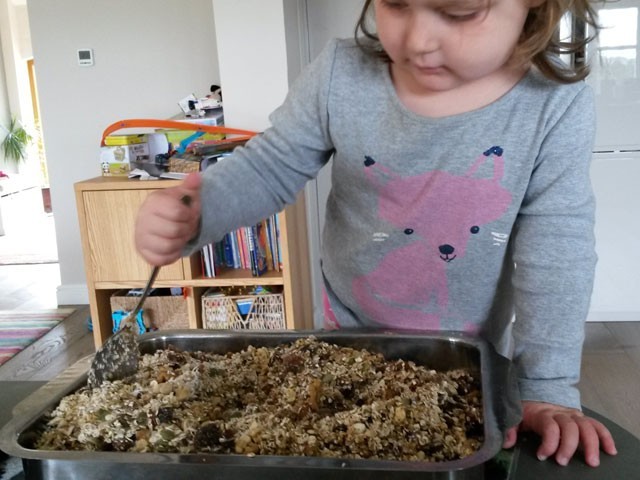 Serving suggestions:
- Put chopped fruit and milk/yoghurt on top
- Mix with a few additional oats and make a porridge out of the muesli mixture. I mash some banana and add this and top with another chopped fruit e.g. kiwi, pear, apple, etc..
- Just eat as it is with milk

For young children, to avoid issues with the nuts, just bake as above and then use a grinder/blender to grind the ingredients down so that the muesli is finer. For very young children under a year, you may want to omit the honey; you can set some aside for the little one and bake separately.

Tip: I order the ingredients I need for the muesli in bulk from Suma Wholefoods to save money and so that I always have enough of everything to hand.
Info
Published: Jun 1, 2017
Author: Time Poor Mum
Share
Recent posts
Archive
Category Tags