Family holidays, especially for larger groups, are always tricky to organise at the best of times. The internet opens up so many possibilities but there's almost too much choice out there to sift through. So here is my short list of fantastic places that we've stayed over the past few years, all with the same group so we can compare facilities, etc.. directly. My family, my sister's family and my parents so we were 10/11 people each time.

All prices quoted are for 7 nights, peak season.

Bosinver
Bosinver Farm Cottages, Trelowth, St Austell, Cornwall, PL26 7DT Tel: 01726 72128
The Farm House £3,800 for up to 12 people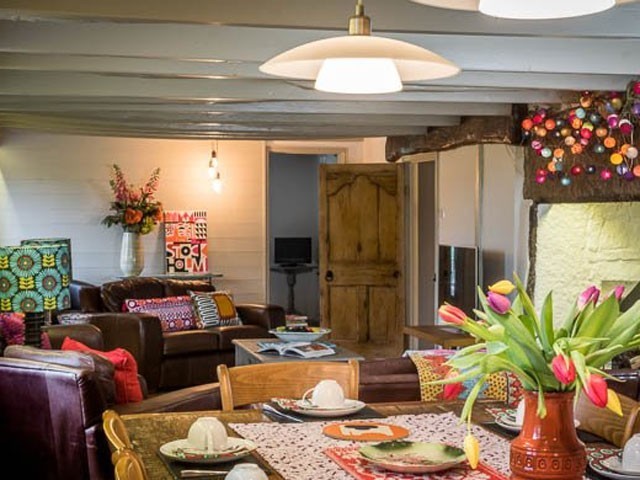 The Farmhouse had a quirky, genuine farmhouse feel with low ceilings, two staircases, lots of wood and a real fire and aga. The configuration was unusual with three distinct 'areas' for the bedrooms, which made spacing out children easier! Because of it's history, it didn't have as spacious a feel as other places we've stayed in, but it was very cosy and remained cool on hot days! My one small gripe was the fact that we were charged extra for the electricity we used; I would have thought at this kind of price, that should really be included - minor point though!*

There is a lovely, clean pool just opposite the Farm House, there are animals to feed and pet on site, there is a small children's outdoor play area, an indoor games room and softplay and access to a lovely footpath which takes you most of the way to the next village where there is a small grocery store and pub. There was a lovely programme of activities advertised too including forest school sessions, foraging walks and more.


Clydey Cottages
Penrallt, Lancych, Boncath, Pembrokeshire, SA37 0LW Tel: 01239 698619
The Farm House £3,400 for 8 people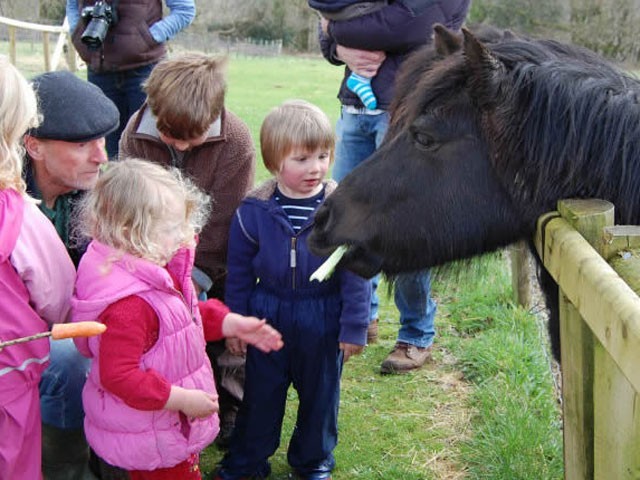 The Clydey Cottages name doesn't give too much away, but expect fabulous, luxurious accommodation whichever one you pick. The Farmhouse was the largest cottage but with four bedrooms and a capacity of 8, our party had to split into two cottages, adding to the already hefty price tag! However, the quality of the interiors and bathrooms were definitely a step up from some of the others, which had already set a high bar!

Set on a 20 acre farm, this is definitely one for young children, with daily animal feeding on offer first thing, egg collecting, a lovely outdoor and indoor play area (including free hot drinks for any adults sitting around to supervise!) and a fabulous indoor pool. Parents can take it in turns to make use of the Clydey Spa facilities!


Lower Mill Estate
Somerford Keynes Nr Cirencester, Gloucestershire GL7 6BG Tel: 01285 869489 (ext 2)
Spinney Falls House £1,900 for 10 people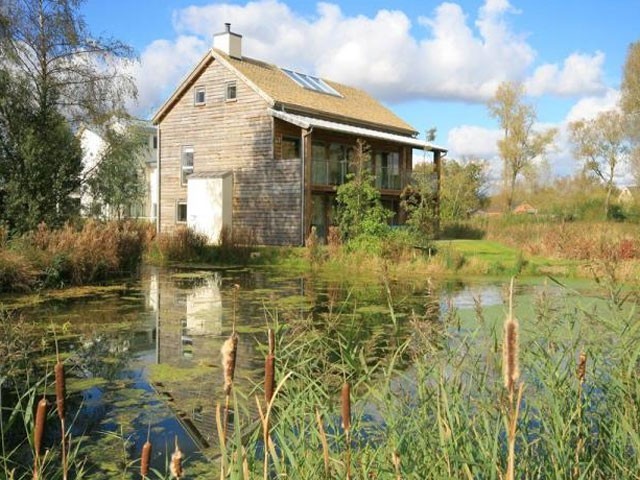 This tops the list of places for fantastic value - a complete gem! We went two years on the trot as it really was fabulous. The Lower Mill Estate is a development of modern, eco-homes nestled amongst eight lakes and acres and acres of woods and meadows. Each house is located within feet of a lake and within easy distance of the facilities which The Lower Mill Estate has to offer including an eco-spa, indoor and outdoor swimming pool, gym, shop, cafe and restaurant. There are lots of opportunities for water sports, cycling and walking as well as all the attractions the Cotswolds have to offer.

We stayed in Spinney Falls House which was fabulously located and had a lovely terrace where we enjoyed lots of BBQs and evenings in the late summer sunshine. The quality of the interiors was fantastic, and there was plenty of bedroom and living space for all of us. One reservation was that the top floor did get very hot at night because we had such fantastic weather both times we visited.


Marley Mount Farm, New Forest
£3,220 for 10 people + Cot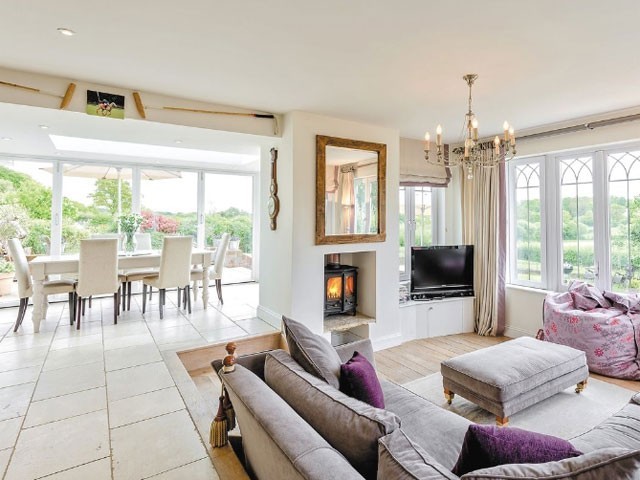 This is a beautiful family home that the owner now rents out for most of the year as the children have flown the nest! It has been beautifully kept, has wonderful gardens and views, and a fabulous pool to enjoy. The pool isn't fenced off and there is a drop between the sun terrace and the rest of the garden, so it may not be suitable for parties with very young children, but for us it was perfect! The rooms were all lovely, there was a stunning open-plan kitchen/dining/living area as well as a separate formal lounge and dining room, and the owner couldn't have been more helpful with any and all queries we had. One point, when we visited the (very friendly) house dog wandered around at will (now living next door) so if you're not keen on dogs, this may also not be for you.

Locally there is so much to do. Lots of lovely walks, cycle rides, horse-riding and more through the stunning New Forest as well as lovely coastal towns in easy reach including one of my favourites, Lymington. If you're a keen sailor, this is also the place to be with lots of boats along the sea front and sailing paraphernalia around the town.

All these places come with top marks and are highly, and with total impartiality, recommended :-)

*Bosinver have since confirmed that electricity is no longer charged separately - yippee!
Recent posts
Archive
Category Tags